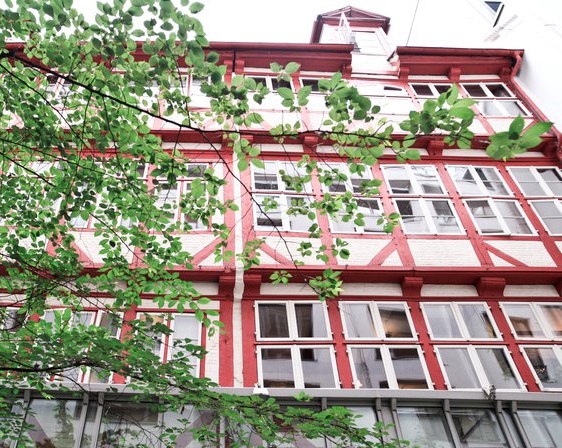 We are hidden champion
SCHICKLER is regarded as a hidden champion: Our management consultancy specialises in the media, e-business, telecommunications and professional services sectors and is one of the leading consultancies in the media industry in the DACH region. In recent years, we have increasingly carried out projects abroad, especially in the EMEA region, but also beyond. Our clients appreciate our expertise in the field of digitisation as well as the fact that we intensively deal with our core target industries and their challenges. We are familiar with the competition and the specific characteristics of the various target industries. This distinguishes us from many large consulting firms and enables us to develop practicable and individual solutions. Our clients know: It works.
SCHICKLER is unconventional – we think in terms of tasks, not hierarchies. And we don't just present solutions, we also support their implementation. Our customers know this practical orientation, they appreciate us as industry experts and often make use of our services for many years.
Why SCHICKLER
"Sympathetically different" – We often get this feedback. Especially from new colleagues who know Anglo-Saxon consulting firms. But customers also appreciate the fact that we differ from the classic consulting giants.
One reason is certainly that all of SCHICKLER's partners come from business practice. We also attach great importance to our employees' experience in our target industries and their intensive involvement in the digital revolution.
How it all started
Dr. Adrian Schickler and Bernhard Lissner, two former managers of Gruner + Jahr, founded SCHICKLER in Hamburg in 1982. Their declared goal: SCHICKLER should advise and accompany entrepreneurs and managers as a competent and reliable partner during change processes. In 1986, SCHICKLER Personalberatung was founded, which also provides clients with comprehensive advice on filling specialist and management positions.
A lot has happened since then. Today, SCHICKLER employs around 30 people in Hamburg. In 2012, the company celebrated its 30th birthday and the completion of its 1000th media project.
In today's target industries, which include e-business companies and professional service providers as well as traditional media houses, Schickler is regarded as a renowned industry specialist who promotes digital change among its customers and adapts individually to them.
Dr. Adrian Schickler is still active today – on the ski slope as multiple German champion in slalom.
Our 4 E`s – we orient ourselves on these guidelines
Expertise
We concentrate on a few topics. With this focus we achieve a high degree of know-how.
Empathy
We combine excellence with humanity. The trust of our customers is the basis of our cooperation.
Excellence
Highest professionalism and quality characterize our actions. This is how we achieve convincing results.
Exoneration
Together we develop pragmatic and feasible solutions. Our customers know: It works.
Rolf-Dieter Lafrenz
Partner
Rolf-Dieter Lafrenz has been an expert in the media industry for many years and is regarded as an acknowledged dialogue partner and consultant, both in strategy and organisational matters and in filling top management positions.
Alexander Kahlmann
Partner
Alexander Kahlmann is an acknowledged expert on structural and strategic issues and is in great demand as an interlocutor, especially for cooperation, digital strategies, marketing structures and restructuring.
Hendrik Langen
Partner
Hendrik Langen has been with SCHICKLER since 2011 and a partner since 2017. In more than 100 projects he successfully applies his professional know-how on business, digital and innovation-oriented topics in the media industry.
Patric Tongbhoyai
Partner
Patric Tongbhoyai is a problem solver and implementation expert who is highly valued by our customers, especially in the areas of marketing and growth with digital products.
Dr. Christoph Mayer
Associate Partner
Christoph Mayer, who holds a doctorate in computer science, has been with SCHICKLER since 2012 as an expert on strategy and organisation. The Data Science division he established develops future-proof solutions for the use of artificial intelligence in media companies.